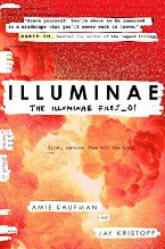 As is my New Year tradition, today I select which book I read in the past year as my Book of the Year. This is a book that I read for the first time in that year, though the book did not need to be published in that year. Though the number of books I read this year was down from last year, it was still stellar.
My 2015 Book of the Year is lluminae by Amie Kaufman and Jay Kristoff! A fantastic book, see my The Reading and Listening Lists Featuring My Selections for Book of The Year page for my thoughts on it. The page also includes my 2015 reading and listening lists, the new Non-Fiction reading list, as well as the other nominees for Book of the Year in 2015.
The following two tabs change content below.
Writer, cat owner, iPhone user.
Latest posts by Thomas McNamara (see all)