Recently I did a post on resolving a spell check issue that I was having in Dreamweaver. Included in that post was a short video that stepped through the resolution.
I captured the video in SnagIt. It has many functions similar to Photoshop, including being able to layer images over each other and saving in .png file format. It can also do video screen capture. This is the first time I have used the video screen capture functionality, and I think it came out very well. SnagIt retails for around $50.00 and I highly recommend it.
In preparing to do the video I first setup what I wanted to capture. I created a Dreamweaver file with some misspelled words: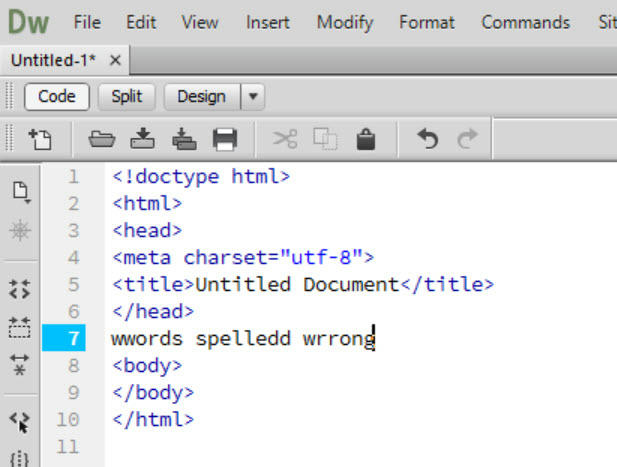 Next, I wanted to record the audio live, so I setup my Meteorite USB microphone. This way I could talk through the steps as I did them. I could have added narration later, but since I knew this would be a very short video, recording audio on the fly was fine.
I launched SnagIt, confirmed that video capture mode was selected and clicked the capture button.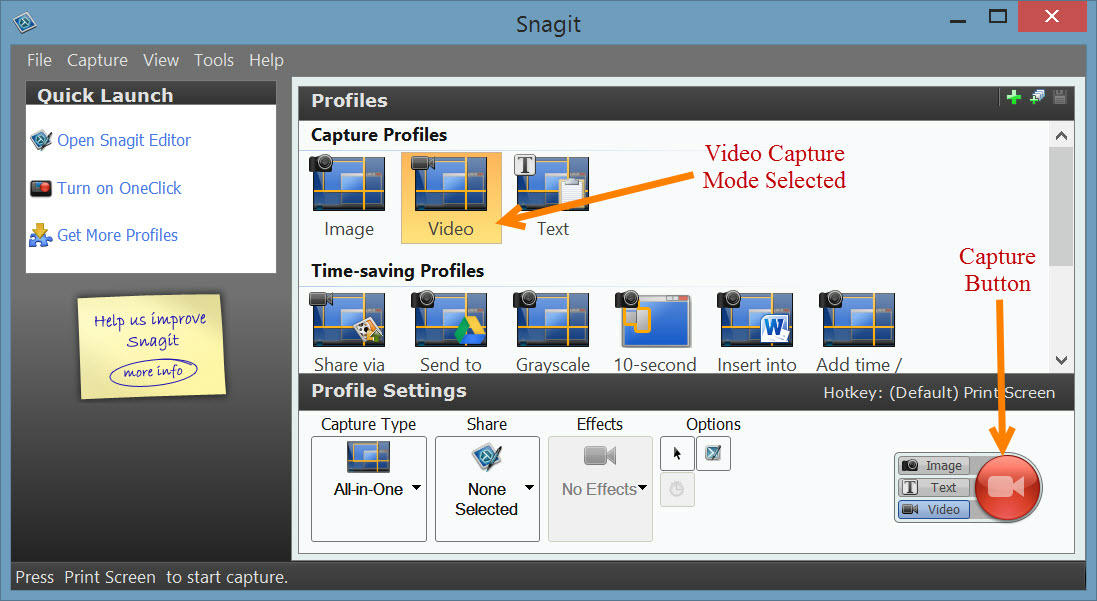 Using my mouse, I set the frame that I wanted to capture in the video. I selected a big enough area so that all the steps could be easily seen, but not so big that there would be a lot of unused or empty space.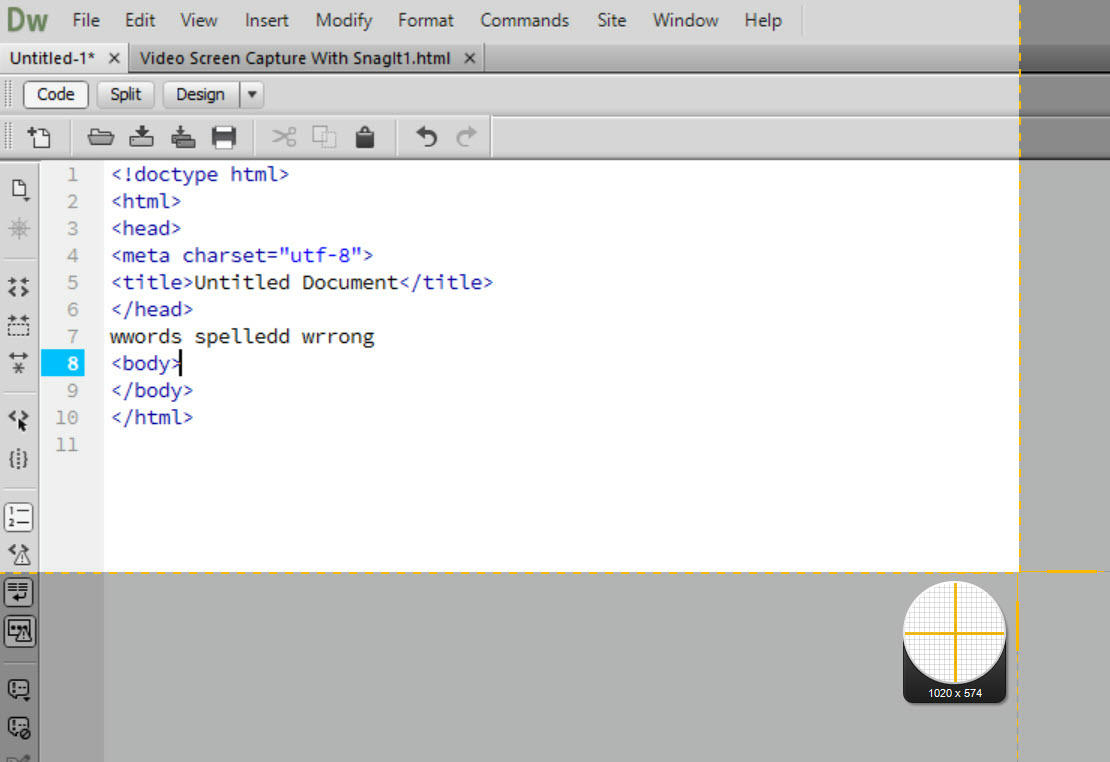 There will be a subsequent post on how I set the aspect ratio to be 16:9, the standard aspect ration of YouTube videos. Since it is an optional step I did not include it in this post.
I was now ready to record the video. Since I was recording the audio live, I confirmed that microphone audio was set to On, then clicked REC.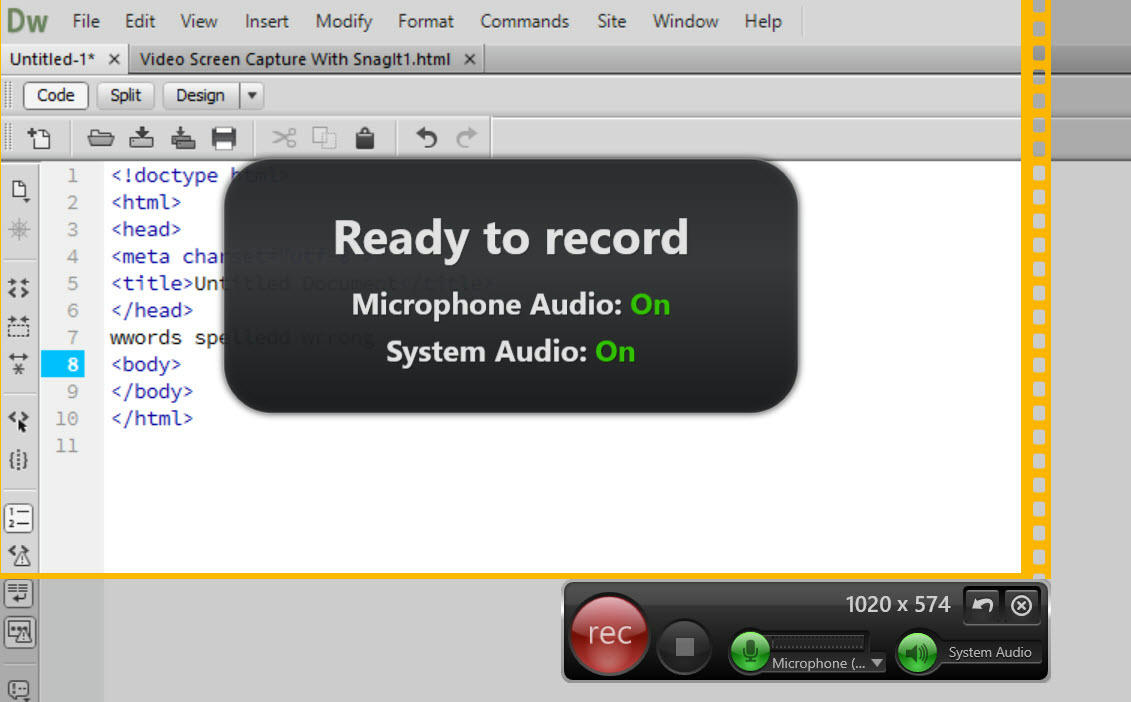 I recorded the video, talking through the steps as I did them. If I made a mistake (and I made many), I let the recording continue. I would pause my commentary for about 20 seconds, then redid the part I had messed up. Since this was a short video I knew any mistakes could be easily edited out.
Once I was done recording, I saved the video as an .mp4 file. I watched the .mp4 file to confirm that it looked okay and the audio had been captured. It was fine and I was ready for the next step: editing.
Editing in Premiere Pro will be covered in Part Two.
The following two tabs change content below.
Writer, cat owner, iPhone user.
Latest posts by Thomas McNamara (see all)