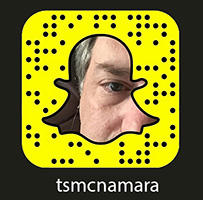 I am on Snapchat at tsmcnamara.
Though I joined Snapchat back in February of 2015, I haven't used it much and wasn't sure if I would. However, that all changed over New Years weekend.
Entrepreneur Gary Vaynerchuk was on vacation in Florida. He tweeted and Instagrammed that Snapchat was the app to get on in 2016. He also said he would be answering questions on Snapchat.
I am a huge fan of Gary's and his advice on all things social media, so I started following him on Snapchat and watched his Snapchat Stories. He gave a lot of great tips (be sure to checkout The Ask GaryVee Show on YouTube if have any interest in marketing on social, or social media in general. Always an interesting, informed take.).
Because of Gary, Snapchat started to click for me. I jumped onto YouTube and looked at recent How to Snapchat videos. Two videos really stood out:
Sunny Lenarduzzi's tutorial is a very good intro in how to use Snapchat.
For some fun tricks and tips, Jenna Ezarik's Secrets + Tips video was excellent. There is also an updated version of the video.
I started to see the potential of Snapchat me when Gary gave a shout out to his trainer Mike Vacanti's Snapchat.
Mike snapped that if anyone had a question to reply to him. I replied with a video question asking about getting back into running (which I really need to do). Mike replied a short time later, suggesting an app (Couch to 5K) that he thought would be helpful. Mike is a professional trainer and I never would have had access to ask him a question without Snapchat. Snapchat is a unique way to connect, and I think it is just scratching the surface.
Please check out Gary on Snapchat at GaryVee: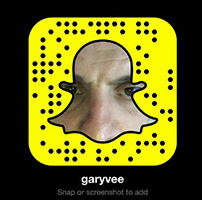 Please check out Mike on Snapchat at MikeVacanti: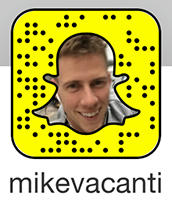 The following two tabs change content below.
Writer, cat owner, iPhone user.
Latest posts by Thomas McNamara (see all)