I have an iPhone 4S which I love. It is a little over two years old and the battery was starting to go. It would do fine for a while, but then suddenly drop to close to no charge or shut itself off.
I am planning to upgrade to an iPhone 6, but that is still a few months away. Since I use my iPhone 4S for just about everything, I decided to replace the battery myself.
First, I checked iFixIt.com. iFixIt has numerous guides on how to fix/replace things like iPhone and tablet batteries, cracked screens, and even the Xbox 360 "Red Circle of Death".
iFixIt had a guide and a fix kit for replacing the 4S battery. The fix kit included the battery, two screwdrivers (super small Phillips and Pentalobe), a pry tool, and little Phillips head screws to replace the Pentalobe screws if you want to. Pentalobe screws have a head that is kind of like a star and can be a pain, though I had no issues.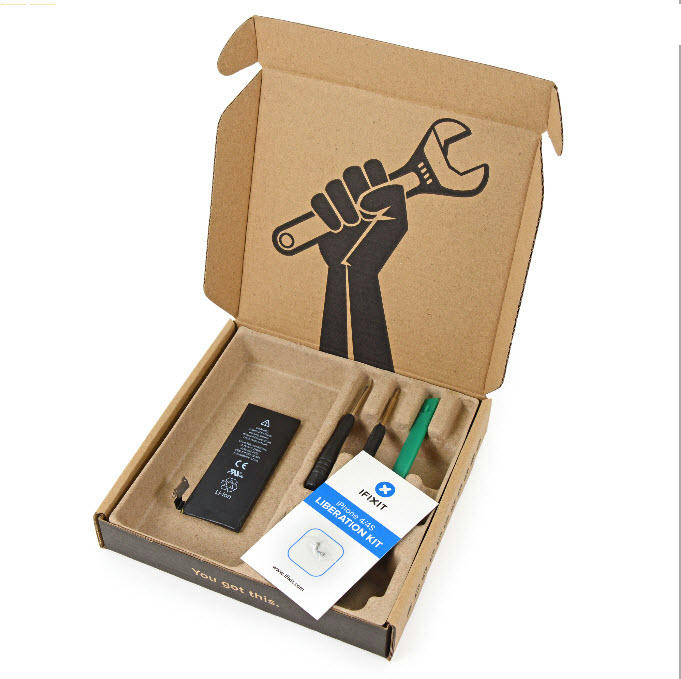 Pro Tip: iFixIt sells the battery by itself or as part of a fix kit with all the tools you would need to do the job. They are the same price. Get the battery with the fix kit. You may already have tools that can do the job, but getting the fix kit will ensure you definitely have the right tools to do the job.
Next, I went to YouTube and watched four or five videos on how to do the battery replacement.
Do this.
No, seriously, do this. Check YouTube for how to videos for any repair job you are going to do.
One of the videos I watched was by High Tech Dad. This saved me a HUGE potential problem. At the 7:25 mark a tiny clip that goes under the battery connector and held by one of its screws pops out. High Tech Dad didn't notice for a while: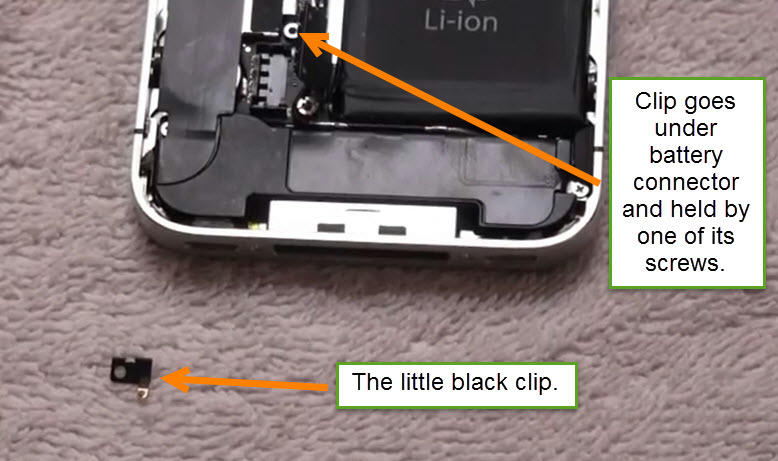 Other videos mentioned this tiny clip as well, but High Tech Dad's experience really called it out to me. I knew I had to be ready for it when I replaced my battery.
When I received the fix kit I rewatched the videos again so everything was fresh. I then put down a white towel to work on, since some of the parts I would be dealing with were so small I wanted to see them easily.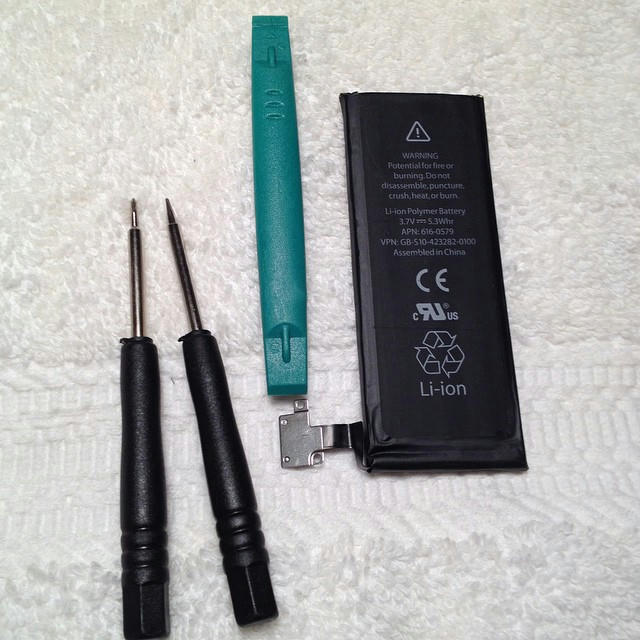 I took my time doing the replacement. Because I was ready for the tiny clip I had no issues with it at all. Removing the old battery took a little prying due to the adhesive used, but I just went slow and it really was not a problem.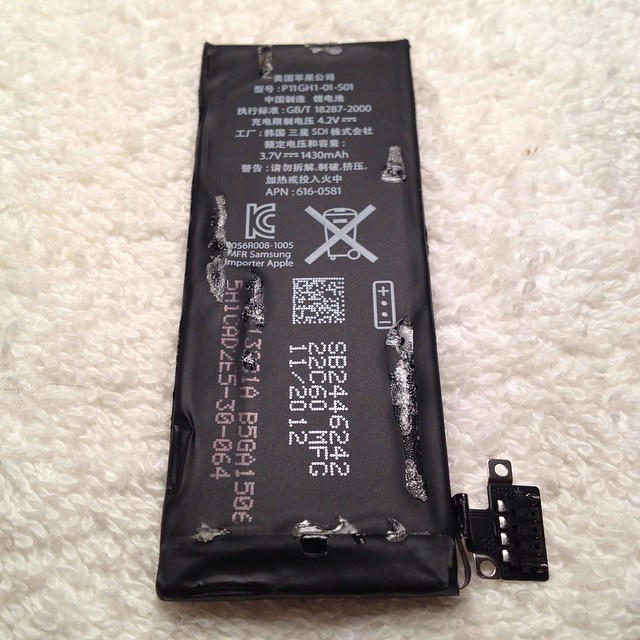 It took me around 10 to 15 minutes to do the entire battery replacement. Again, watching the YouTube videos first was not only helpful, but necessary. My iPhone 4S is doing great now with the new battery.