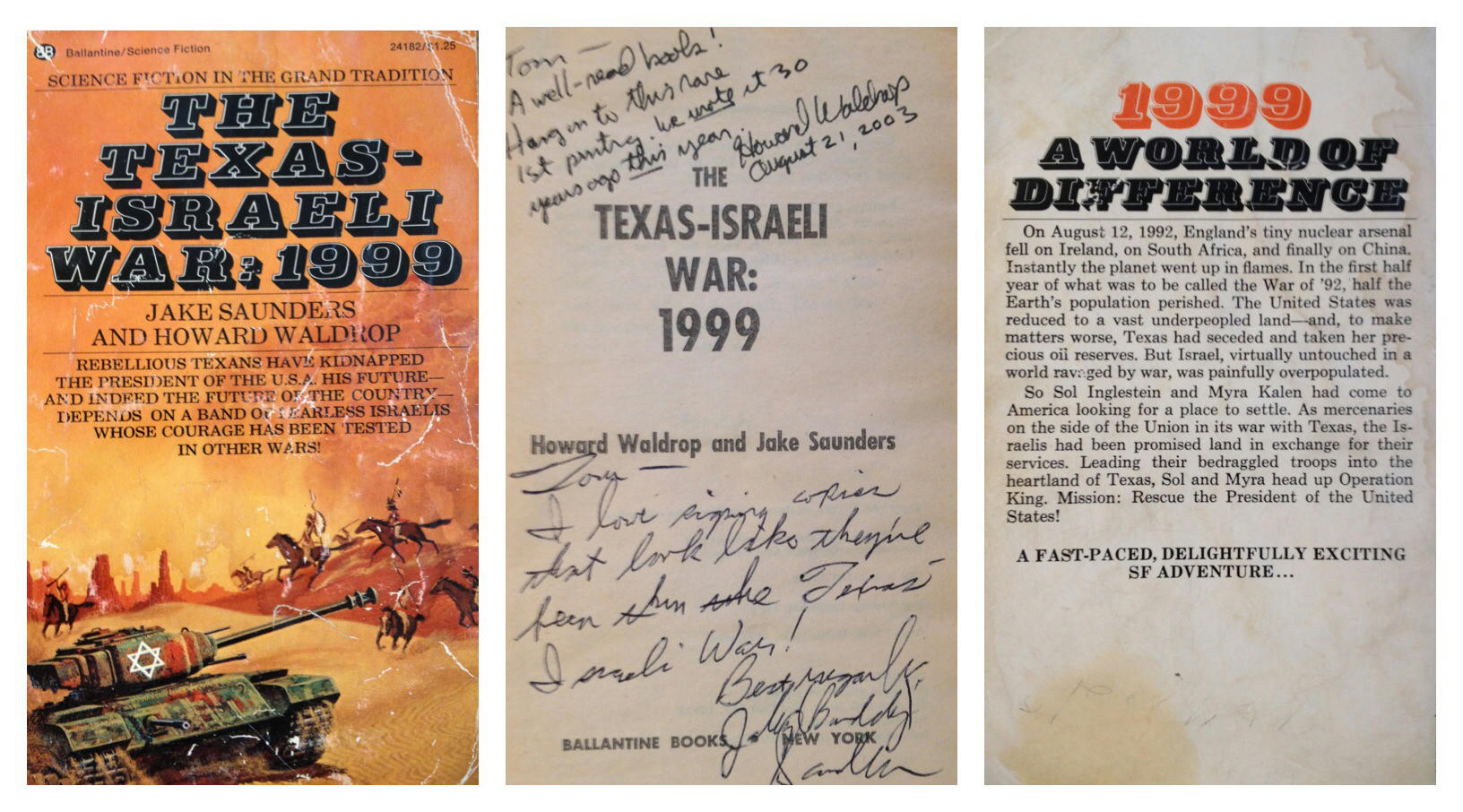 One of the first "real" books I read as a kid – meaning not one for school or just aimed at kids – was The Texas-Israeli War: 1999 by Jake Saunders and Howard Waldrop.
I believe I bought it (for $1.25!!) in 1974 or 1975 at Greenwich Village's legendary Science Fiction Shop. The picture above is of that very copy.
As the description on the cover says, Texas has left the Union, kidnapped the President, and tank-driving Israelis are going to get him back. As a kid I thought this was awesome.
I even did a book report on it in school and actually got a decent grade.
Many years later in 2003 I found Jake "Buddy" Saunders via Google. Buddy founded Lone Star Comics in Texas in 1961 and in the 2000s started MyComicShop.com. I emailed Buddy through the site, asking if he would sign my book.
Buddy was awesome. Not only did he sign it, but he then forwarded my book to Howard Waldrop who signed it as well. Howard continues to write and he has won Nebula and World Fantasy awards.