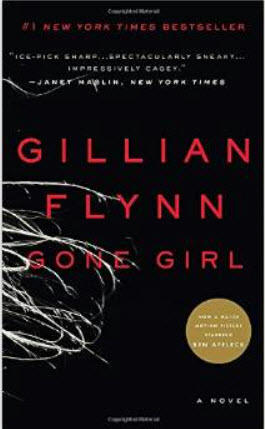 I finished reading Gone Girl by Gillian Flynn yesterday. I tried to read it a few months ago and just could not get into it. I'm not sure why, but I think the initial pages made me not like any of the characters (this changed as I got deeper into the book). I decided I would give the book another try since the movie comes out Friday. I knew that if I saw the movie first that I probably would never get around to reading the book.
Gone Girl is one of those books that everyone raves about, one of those books that people who don't normally read do read and love. I have been burned by books like that in the past. They were fine, but they weren't "that" good.
Gone Girl is that good.
It is one of those books that I was sure was going to go one way, the resolution would be what I thought it would be a hundred pages in, but I was wrong. I even changed my mind a few times as far as who did what and how is it going to end.
I recommend it highly, it is definitely a nominee for my Book of the Year, and I cannot wait for the movie.