A few weeks ago I found the box for my old Handspring Visor in one of my closets: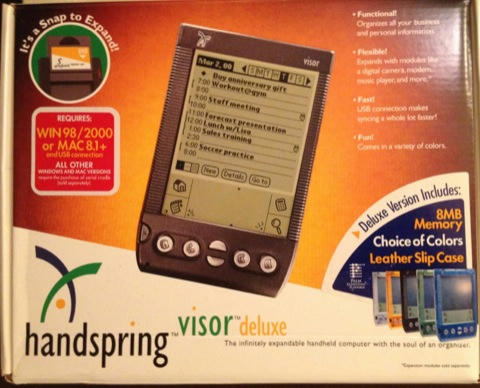 I was very excited, because it had been years since I had last seen my Handspring Visor (a PDA that ran the Palm OS). I opened the box, and instead of finding my Visor, I found the twenty-four 3½" disks for installing the 1995 version of Microsoft Office.
I used the setup disk as my Throwback Thursday on Facebook a few weeks ago, and everyone had a good laugh remembering the hours of switching disks that you had to do when installing software.
I still wanted to find my Visor, though. This past weekend I decided to clean out my closet, hoping to find it. Almost immediately, I found it: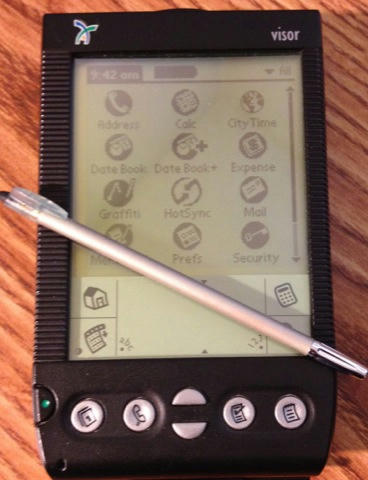 Not only was it in one piece, the Cross stylus still with it, but it powered right up as soon as I put batteries in it. A fun Throwback Thursday to a simpler time, a time before iPhones and Droids.
Since I had found the Visor so quickly, I thought I should do a little more cleaning out of my closet (it really needs it). As I went through some old suitcases and bags, I noticed something on the floor by my foot. It was my Mont Blanc ballpoint pen: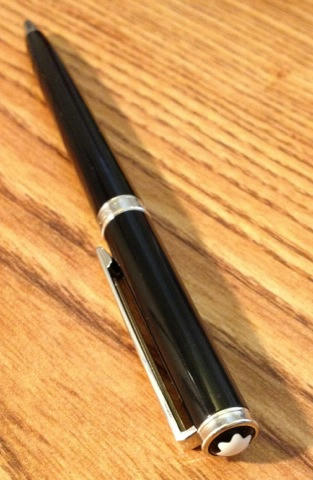 I lost my Mont Blanc over five years ago. I searched all over for it, and thought it was gone for good. Either I had inadvertently thrown it out with some papers, or I had left it behind somewhere when I was out. All this time it must have been in an old bag. It fell out while I was cleaning. The pen had been a gift from someone and has a lot of sentimental value to me. So finding it again after all of this time is pretty amazing.
The lesson for me is this: Old tech is still valid, because if I didn't go looking for the Visor I would not have found my pen. And yes, I really need to clean out my closet.