My day trip to NAB is less than two weeks away. I have my credentials and my plane tickets. I also purchased a Bistro lunch ticket, which is for dining at the Las Vegas Convention Center. By purchasing the Bistro lunch ticket in advance I will avoid the general wait line, hopefully saving myself some time.
Since the post on my Preliminary Exhibitor List, I have added one: Autodesk. They make CGI software including 3ds Max and Maya. They also make the very cool drawing app SketchBook Pro, which I have on both my iPhone and Kindle Fire HD.
My updated Exhibitor List is:
Adobe – Lower South Hall 3910
This is my first stop after picking up my badge. As I mentioned above, I want to check on Adobe AfterEffects specs. I also want to see if there are any show specials, like maybe a discount on Creative Cloud. Not sure if there will be, but that would be awesome.
Telestream – Lower South Hall 3905
The Telestream booth is literally next to the Adobe booth, so this will be stop two.
I learned about Telestream from a great technology vlog I follow, Hak5 (part of Revision3). A year or so ago they did a "behind the scenes" on how they edit and upload their videos using Telestream's Episode Pro. Episode Pro can put intros and outtros on videos automatically, has all sorts of workflow options, ability to auto upload to YouTube accounts and so on. Pricey and probably down the road for me (unless some amazing show special going on), but I definitely want to check it out.
NEW!! Autodesk – Lower South Hall 3319
As mentioned above, Autodesk makes some great software and apps. I just wish I could draw a little better, because SketchBook Pro is surprisingly powerful while intuitive to use. Very fun.
Grass Valley – Lower South Hall 206
This company does switchers, editors and convertors. Probably beyound what I will need, but I want to see what they have.
Canon – Central Hall 4325
After Adobe, Canon is probably the exhibitor I most want to see. The DSLR camera I am interested in is the new 70D. My plan is to check out the camera at the booth, and ask a rep some questions about it around what I am planning to use it for.
Manfrotto – Central Hall 6025
Manfrotto is located next to the Canon booth. They do tripods, monopods and other camera rigging. I have heard great things about them.
GoPro – Central Hall 6537
Though I am not planning on getting a GoPro anytime soon, I do like them. I know they had a show special last year.
VariZoom – Central Hall 8230
VariZoom also makes tripods, monopods and other camera rigging.
Teredek – Central Hall 8218
Teredek makes wireless video transcoders and transmitters. Very interesting stuff, but probably down the road for me. I will definitely stop by their booth, though, because I know their transmitters can tie into broadband solutions (like Sprint or Verizon). This can be used to live stream events. Very cool technology.
GlideCam – Central Hall 7916
GlideCam makes stabilization rigs for cameras, including ones for DSLRs. This is a piece of equipment I know I will need for my camera. Hopefully I will be able to try out some of the DSLR rigs while I am there.
B&H Camera – Central Hall 11022
B&H is the large camera store in New York City. They have a huge mail order/online business. They are an authorized dealing for most of the exhibitors I will be visiting. I am hoping, since they are retail sales, that they have some show specials going on.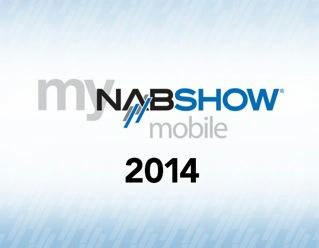 I also downloaded the myNAB mobile app to my iPhone. I really like the map function, which highlights the vendors I want to see in red or yellow.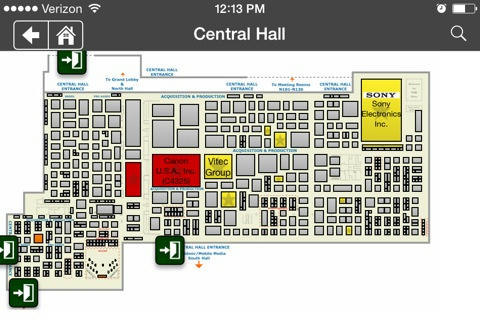 Next week I will do a "what's in my bag" post, showing the things that I will be taking with me to NAB. I will be traveling light, since I will be there only for the day. I am also hoping that I will need the room because I ended up bringing back something cool, but we'll see how that goes.